Growers and Producers of Fresh Cherries – 100% Pure Premium Cherry Juice – Sulphur Free Dried Cherries and … Other Fine Cherry Products
Merry Cherry Farms is located in a fertile valley at Norton Summit just 25 minutes from Adelaide's CBD. It is a family owned orchard run by two brothers Albert and Claude, which began in 1975.
As the name suggests, Merry Cherry Farms specialises in growing minimum-spray cherries and has approximately 3000 cherry trees of 22 different varieties. This ensures the season is prolonged as each variety ripens at different times.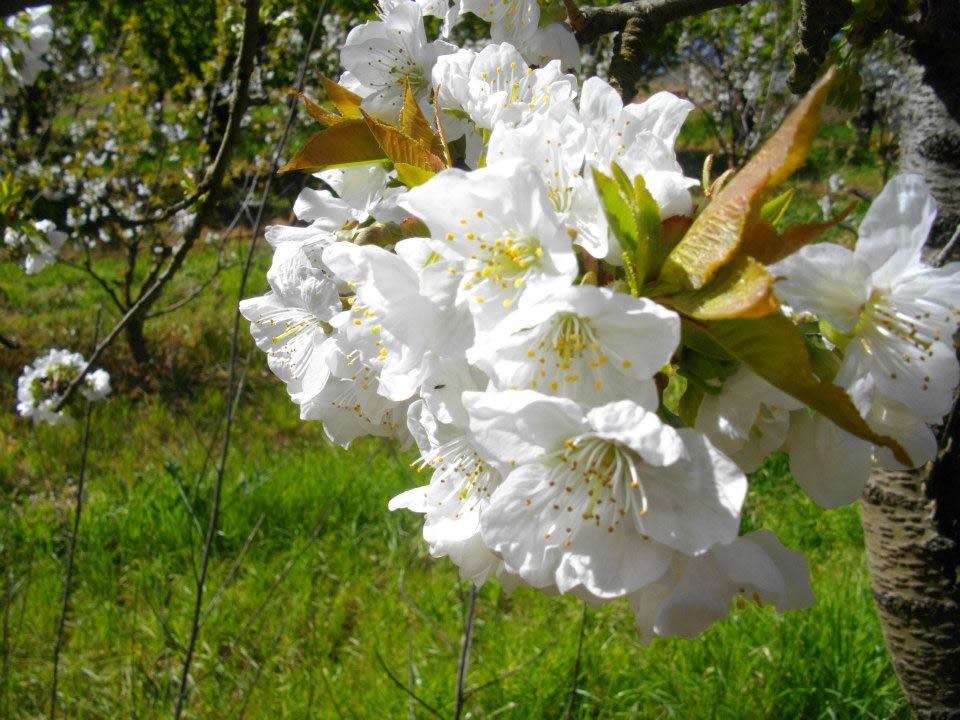 Come and try our premium, fresh, hand-picked cherries. The main variety is the Stella – a firm, sweet and heart-shaped cherry. Other varieties include the heritage Napoleon – an old fashioned 'white' cherry, medium sweet and great for preserving in alcohol; the Sir Don (Sir Donald Bradman) – a very dark red, sweet cherry; and the Sir Toms (Thomas Playford) – a rich red cherry of medium sweetness.
Almost 9 hectares is planted to cherry trees and we keep our own bees on Merry Cherry Farms to ensure cross pollination. The farm is complimented by just under 1 hectare of natural bush land, home to many native flora and fauna.
Merry Cherry Farms also has around 1 dozen peach and plum trees, and 50 apple trees (golden delicious and pink lady).
Its pesticide- and chemical-free vegetables include green beans, zucchini, pumpkins and broccolini.
We also bake a fantastic range of pizza bases, with and without sauce, and have some gluten free pizza bases as well. We also bake a selection of italian inspired breads and grissini.