Located in the Adelaide Hills at Norton Summit, Merry Cherry Farms was purchased in 1975 by Felice and Marisa Conterno.
In 1978 Felice became ill and the farm was taken over by their sons Albert and Claude. At the time it was a mixed orchard consisting of apples, plums, pears, a few cherries and a vegetable garden. However, within a short time it was decided to re-plant with mainly cherry trees leaving a small amount of apple and pear trees and of course, retaining the vegetable garden.
Today there is close to 4000 cherry trees including some of the original Williams Favourites, a true South Australian cherry, originally bred by Bishops at Basket Range. On 18 acres of fertile land Merry Cherry Farms produces 22 different varieties of minimally sprayed cherries, including the well known 'Stella'.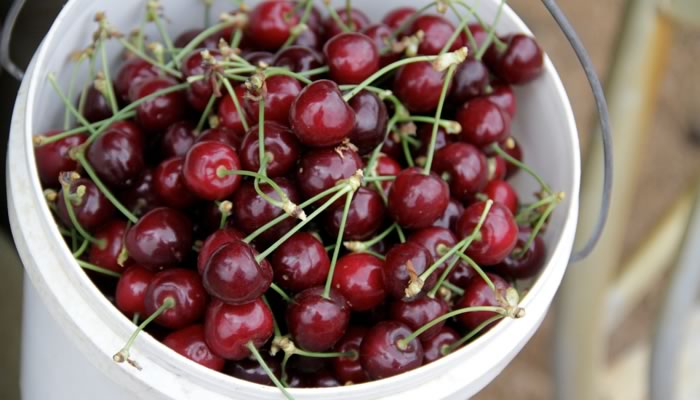 Across the farm you will also find apples, pears, peaches, plums, lemons, oranges, walnuts, chesnuts and seasonal vegetables. The farm has its own beehives ensuring the cherries are well pollinated so the trees can produce the best fruit. Besides the 18 acres of cherry orchard, the farm is complimented with around 2 acres of natural scrub land, a dam (which is populated by yabbies and ducks) and at certain times of the day during summer and spring you're guaranteed to see a kangaroo or koala eating gum leaves.
You will also find lizards basking in the sun and the occasional visit from snakes who like to terrify the kids and Claude. There are also the many birds that pass by including the endangered Red Tailed Black Cockatoo, Corellas, Yellow Tailed Cockatoos and many flocks of lorikeets in cherry season (they love cherries too). Fortunately the last 2 years has seen a family of Wedge-tailed Eagles flying and soaring nearby.